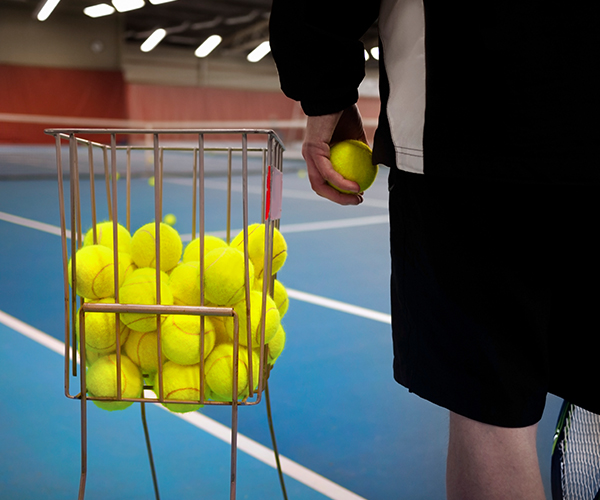 Tennis Coaches Gold Coast
---
What Makes our Tennis Coaches Different
The experienced team at Gold Coast Tennis Academy offer a wide range of tennis coaching and fitness options for children, teenagers and adults of all skill levels, including high performance players led by one of the Gold Coast's few Level 3 Coaches. View the profiles in detail below of our coaches and their credentials.
Qualified Experienced Tennis Coaches
All coaching lessons are delivered by fully qualified, insured, energetic and professional coaches with years of experience. Armed with the latest teaching techniques, they consistently deliver high quality up to date tennis programs that are fun and rewarding to participate in. The end result is exceptional value for money at a 5 star Gold Coast Tennis Facility.
Meet the Gold Coast Tennis Academy Team
At Gold Coast Tennis Academy, we take pride in the quality of tennis coaches that we provide.
Every coach undertakes continuous development and assessment, so much so that our head coach has been approved by the Australian Tennis Professional Coaches Association (ATPCA) as a national course provider, conducting courses to train tennis coaches and help them develop.
Our attention to detail is second to none, and after you or your children experience tennis lessons with one of our team, you'll understand why clients choose us over the many other coaches in the region.
Gold Coast Female Tennis Coach
We pride ourselves in boasting that we have one of the best and most sought after female tennis coaches on the Gold Coast, and Merandah takes an exceptional interest in making sure that each and every junior player is given special treatment. We care about the tennis development of every one of our students, and our students keep coming back year after year because they love it. Contact Us if you want to experience our one-of-a-kind tennis coaching programs.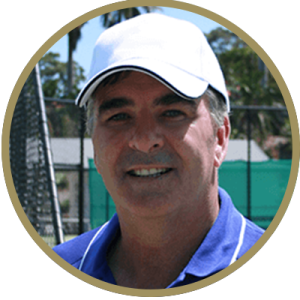 Stephen Parr
Director & High Performance Coach
Level 3 High Performance Coach
PhD, M.Sc
Certified Strength & Conditioning Specialist
Working with Children Blue Card
High Performance Specialist with over 35yrs Coaching Experience
Current Seniors World Ranking of 9 in Mixed Doubles
Experienced in coaching all levels of play from developing motor skills of Children to Coaching World Ranked Professionals and Touring Players.
Trained, lectured or consulted for many professional athletes, teams and organisations including Tennis Australia, The Victorian Institute of Sport, The Northern Inland Academy of Sport, The Australian Coaching Council, Physical Education New Zealand (PENZ), NSW and Qld Netball, NSW Rugby, NSW Track & Field, Australian Fitness Network and Network New Zealand, and the elite athlete program at John Paul College Brisbane.
Produced 8 x video productions and authored 3 x books on athletic performance.
Worked with athletes at all levels and ages in a large range of sports, and has invented a range of equipment that is now used globally to enhance the physical training of athletes.
Involved in the development of a gross motor skill acquisition program for the Tennis Professionals Association for the introduction into the Schools K-6 curriculum.
Consulted to Physical Education New Zealand (PENZ) for the development of a movement based skill acquisition program for their Physical Education curriculum.
Course Presenter for the Australian Tennis Professionals Coaches Association (ATPCA)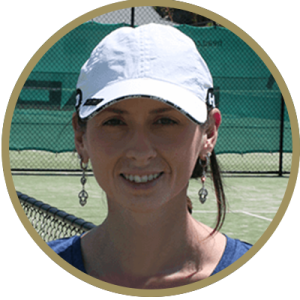 Merandah Parr
Development Coach
Pro Level 1 Coaching Qualification
Cert III & IV in Fitness
Dip Accounting
Working with Children Blue Card
Professional Coach with over 10 years Coaching Experience
Played competitively as a junior in Sydney Pennant Grade and commencing ITF Seniors Tournament Circuit
Coached for two of the leading tennis academies in Brisbane (Pure Tennis and Zone Tennis) and also at Pro Experience Royal Pines for Roger Tyzzer (former coach of Lleyton Hewitt, Alician Molik and Liz Smilie)
Recognised as one of the leading and most sought after female coaches on the Gold Coast.
Extensive business management experience with a Diploma of Accounting, and her passion for tennis and kids development is hard to equal. Merandah is able to combine her skills and love of the game as one of the Gold Coast's leading child development coaches and coaching administrator.
Merandah enjoys coaching beginners and kids, focusing on creating a fun atmosphere. Her specialty is applying a structured program including fitness and movement with drills to engage the kids and help them gain a love for the sport.
Off the court she is responsible for all the administration, management and class bookings ensuring Gold Coast Tennis Academy provides quality coaching and outstanding customer service.
The Facilities
---
Sanctuary Cove Golf and Country Club
Sanctuary Cove has 5 x high quality flood lit tennis courts all set in the magnificent 5 star facilities of the Sanctuary Cove Golf and Country Club. The club provides the ultimate training and recreational environment with the latest gym equipment, 4 x air-conditioned training rooms including cardio room, weight room, secluded yoga room and group fitness room, a 25m heated swimming pool with BBQ gazebo, private spas and sauna, specialised treatment rooms, first class kidz club, coffee shop and function rooms. Drop the children off for tennis lessons while you enjoy a relaxing coffee or drink in the pleasant surrounds of Arnie's Cafe and Bar. Members of the Sanctuary Cove Golf and Country Club enjoy a discount on all products and services from Gold Coast Tennis Academy including lessons and equipment.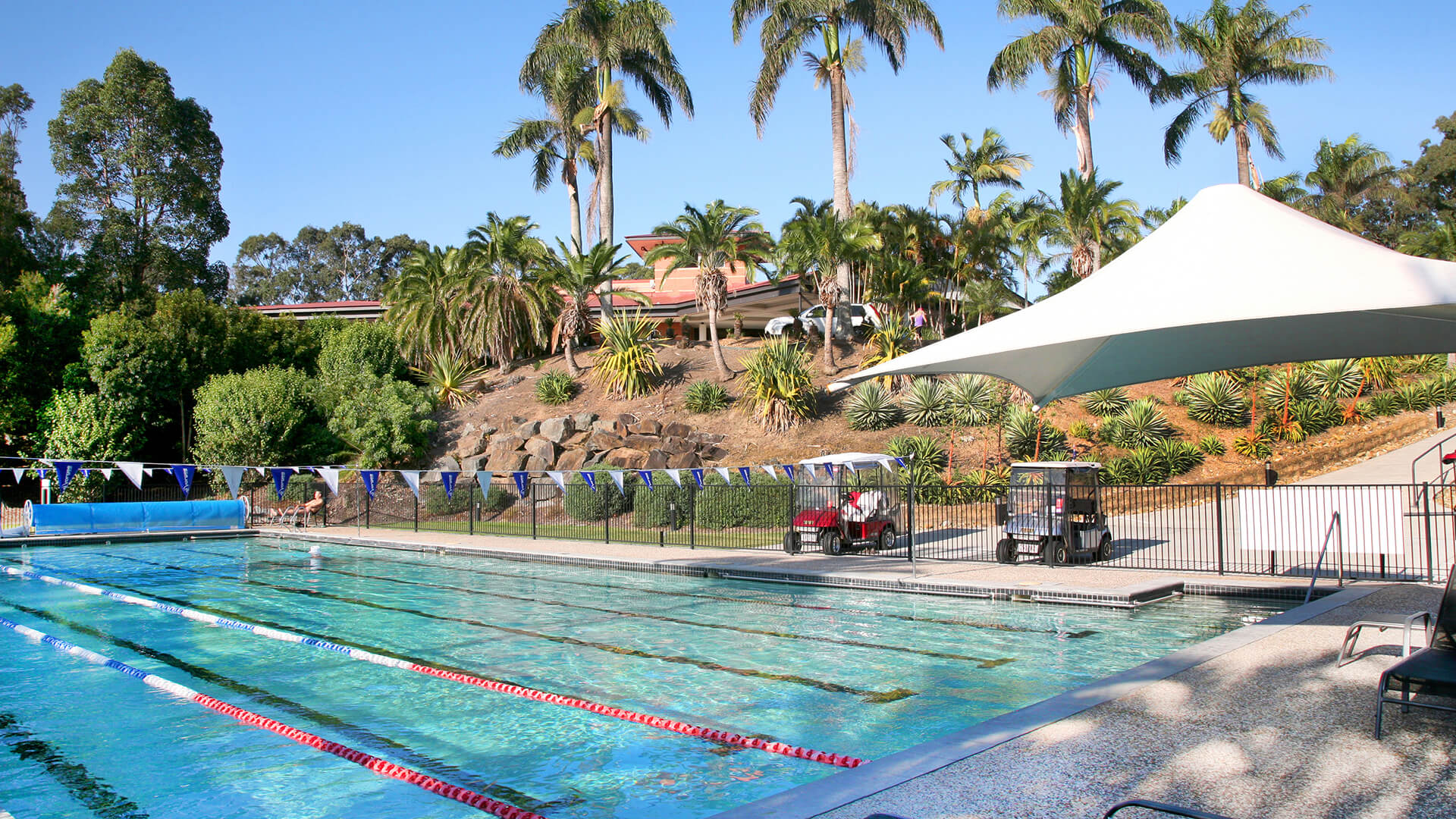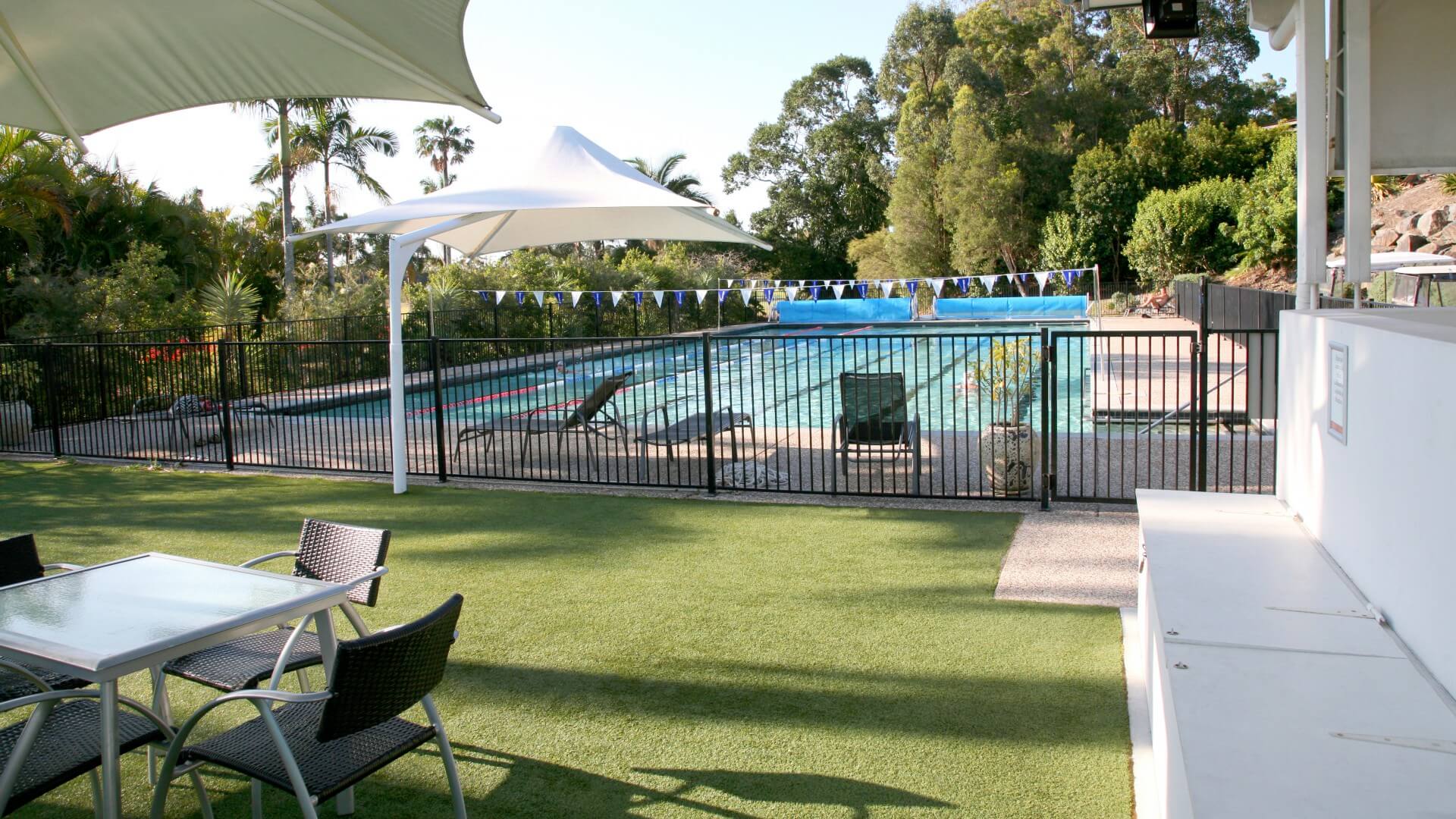 ---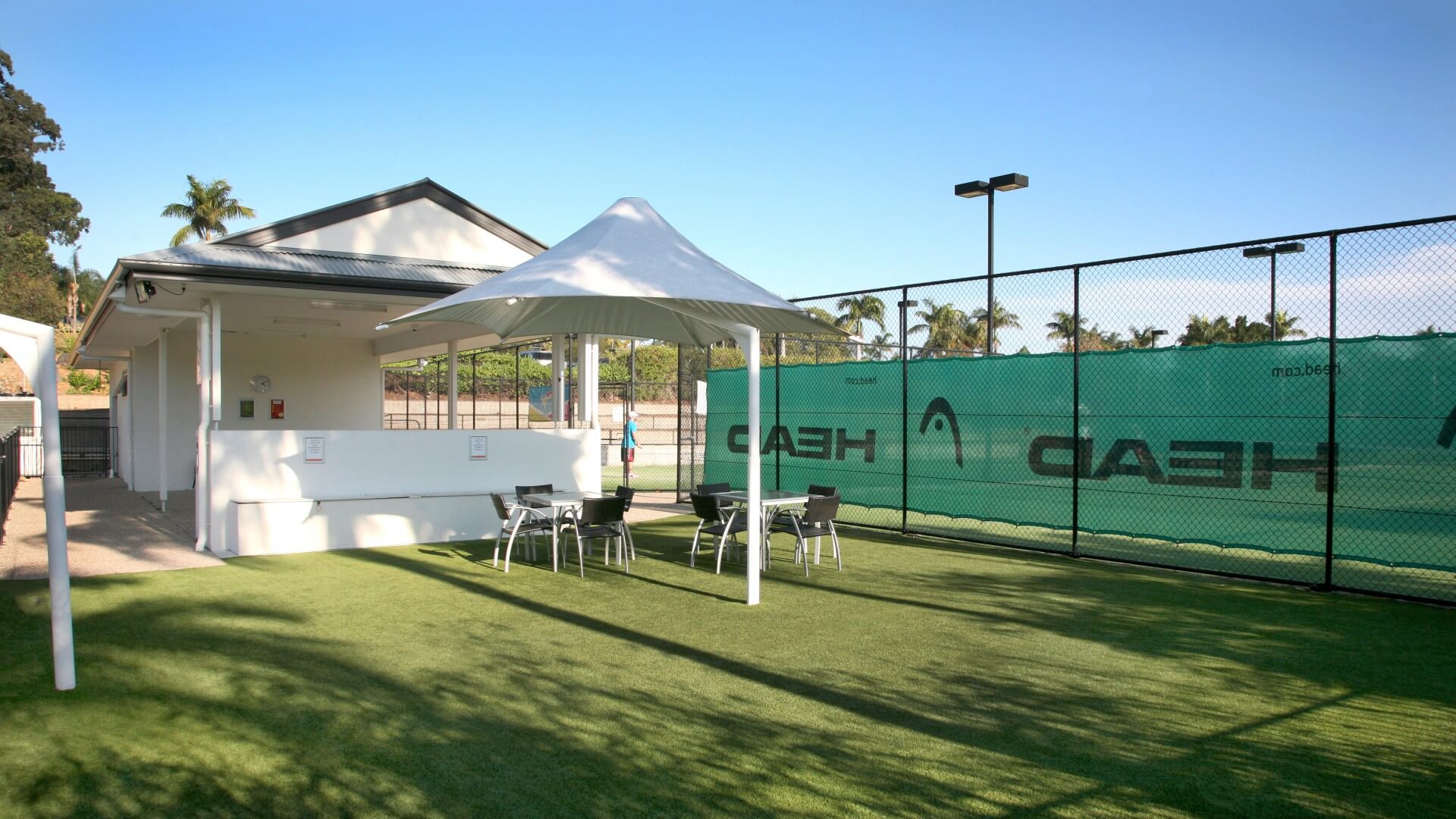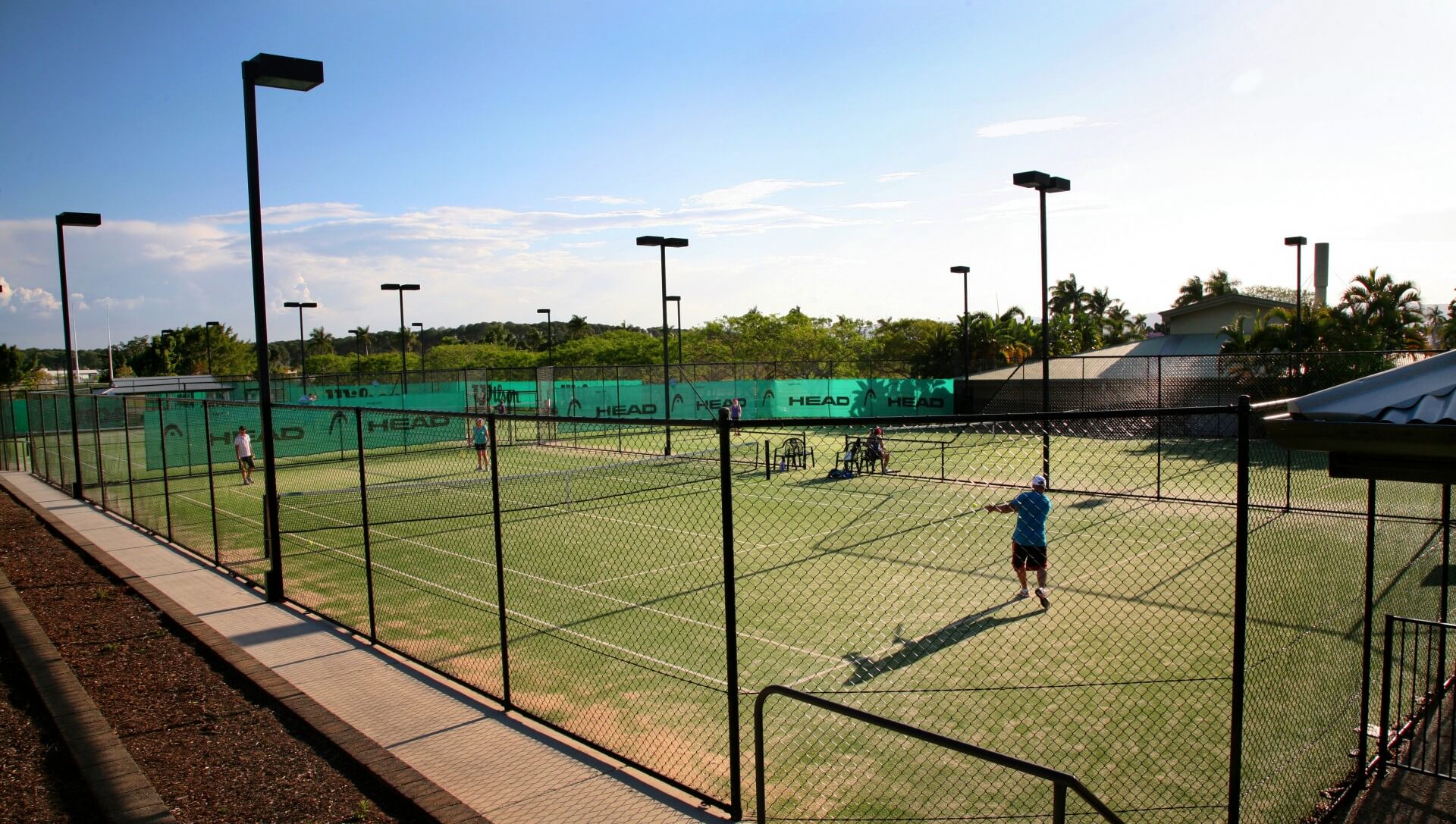 ---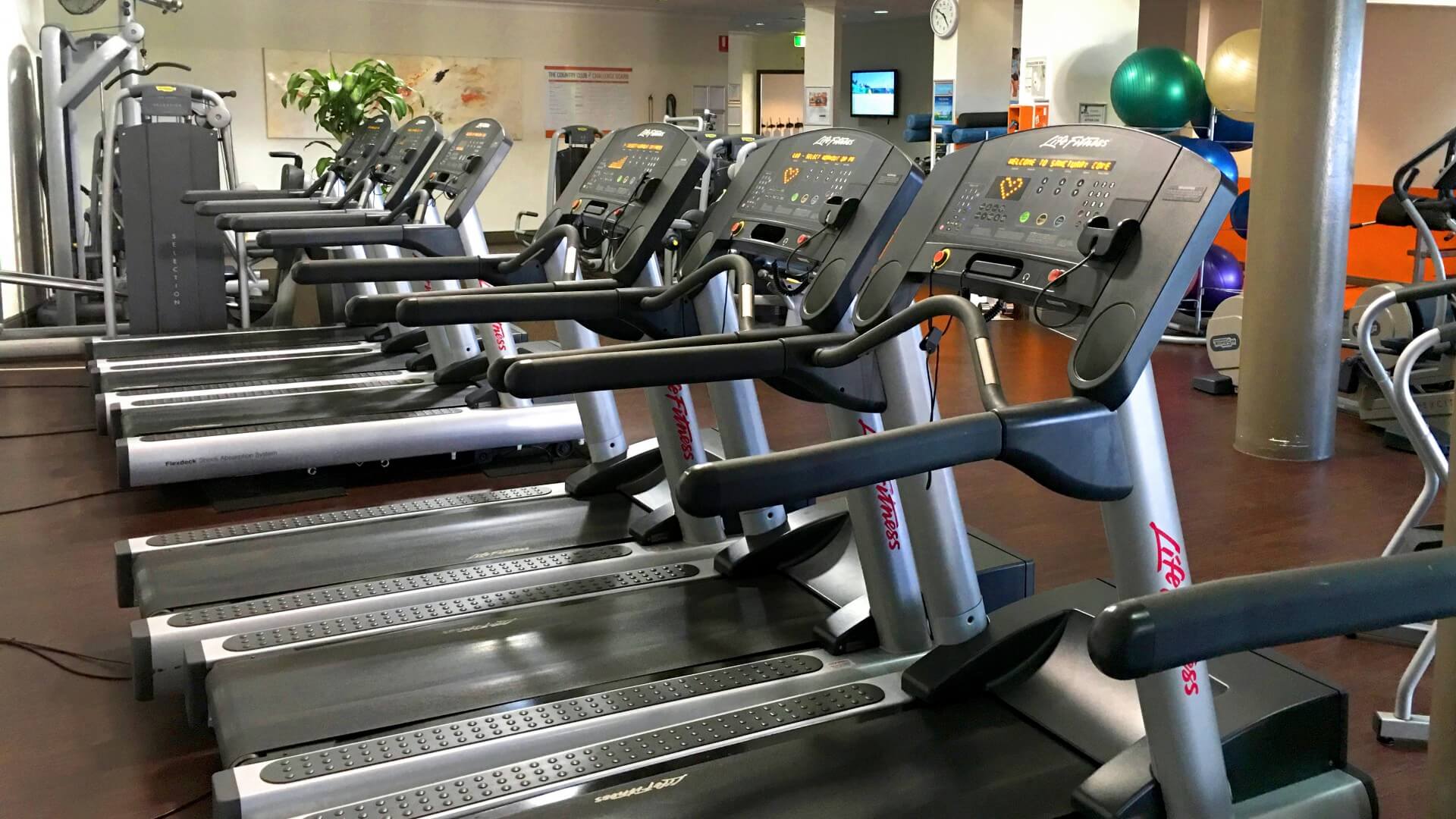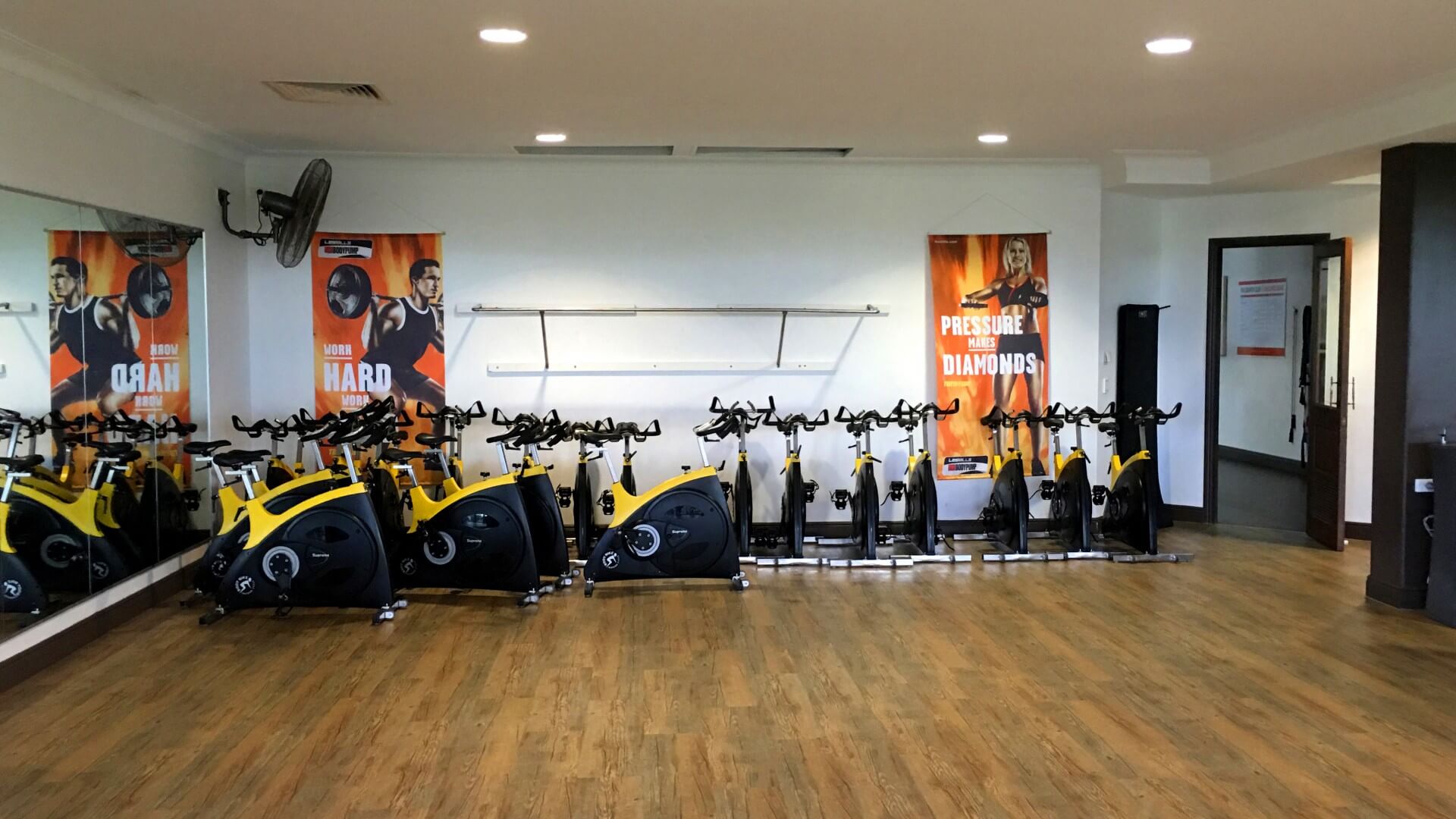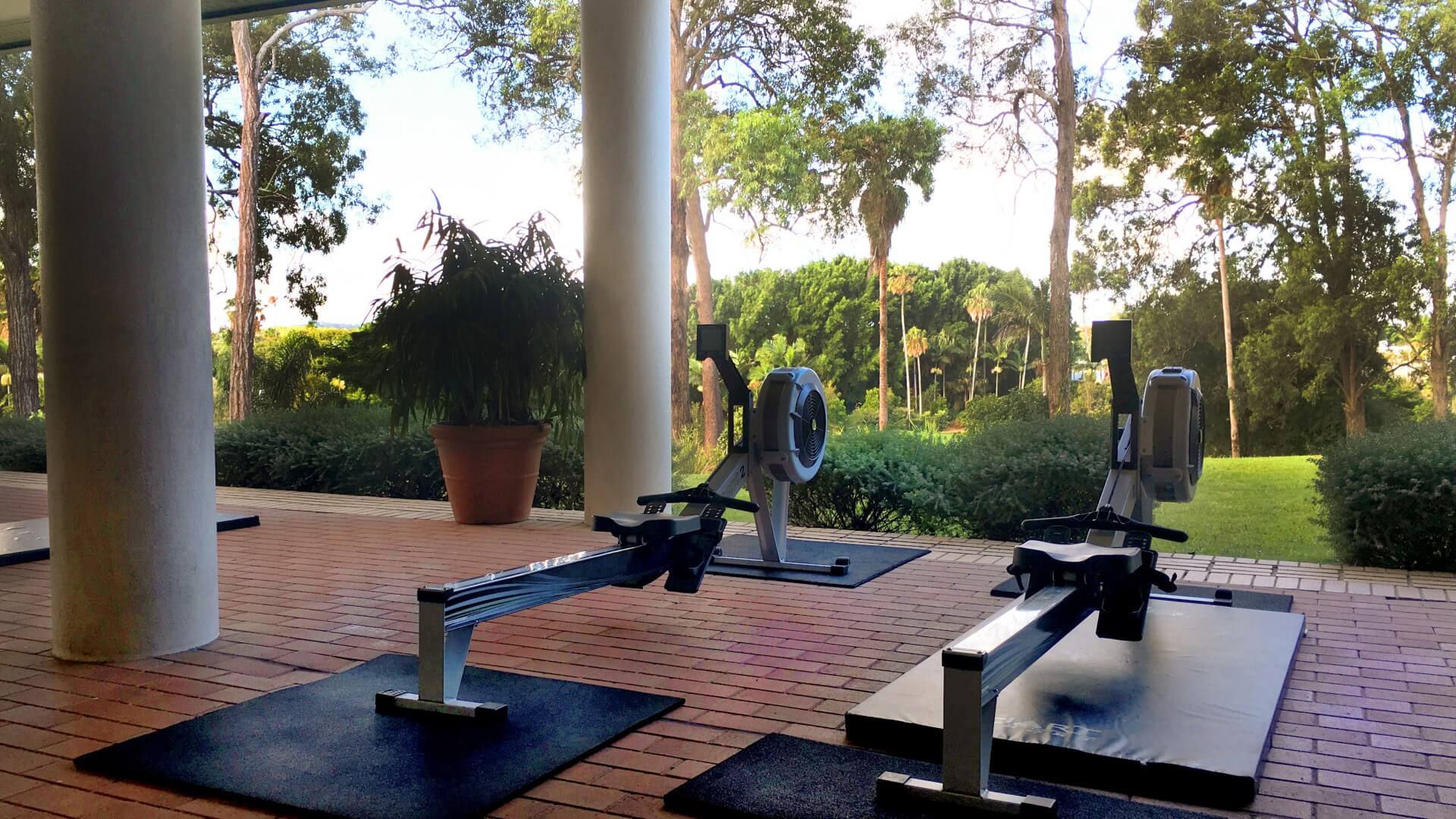 ---