It doesn't matter if you're a complete beginner, a touring professional, or a tennis player just wanting to improve a little, Gold Coast Tennis Academy has all the different tennis lessons gold coast players will ever need.
We are proud to offer both
adult tennis lessons
and
children's tennis lessons
for players of all skill levels. Whether you would like to learn how to play tennis in a one-on-one setting or surrounded by your group of friends, our coaches are here to help you improve by leaps and bounds..Want to be able to compete on the tennis court once again with others? Maybe you just want to relax and enjoy a more casual game, or participate in social tennis. Perhaps you have a talented child who is looking to join a
full time tennis program
- it makes no difference whatsoever – Our academy coaches in the first class facility will cover your tennis needs and every goal imaginable. For quite a while now, our coaches have been one of the driving forces in tennis player development, providing some of the best group and
private tennis lessons
Gold Coast players have been able to take advantage of. Both children's programs and adult programs have been designed to help players of all ages unlock their talent and ability and reach new milestones. The experience both on and off court, provides the drills, the focus and the tuition that allows players of all standards to make major leaps forward when it comes to improving their tennis game.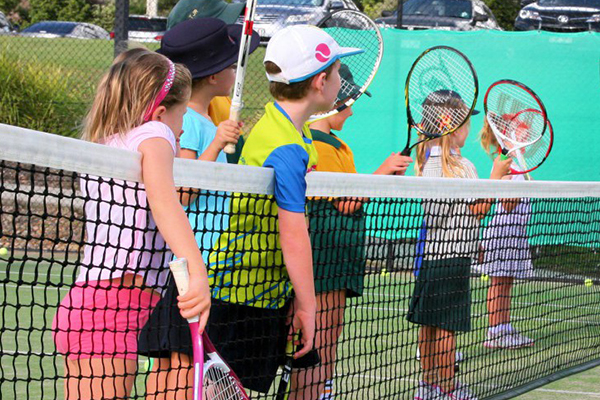 Kids Tennis Lessons
We provide a full range of kids tennis lessons catering for all age groups and ability levels. These include small groups as well as the a carefully structured modified program similar to the Tennis Australia Hot Shots Program, using coloured stages and court sizes for each level of play We start children as young as 3 years old in small groups, and can also offer a full range of private lessons, squads and match play. For more information view our Childrens Programs.
---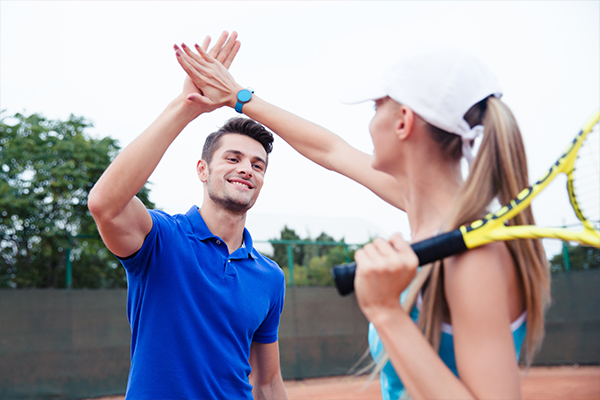 Adult Tennis Lessons
The coaches providing the tennis lessons Gold Coast residents love, are considered among the very best in the area. With decades of experience in the sport (not only in coaching, but also playing at the highest levels ), and the group, private, and semi-private programs that they put together have proven themselves over and over again with all students of the game. We invite you to try us out. Experience the difference of a private or group lesson or even a cardio tennis session.
---
---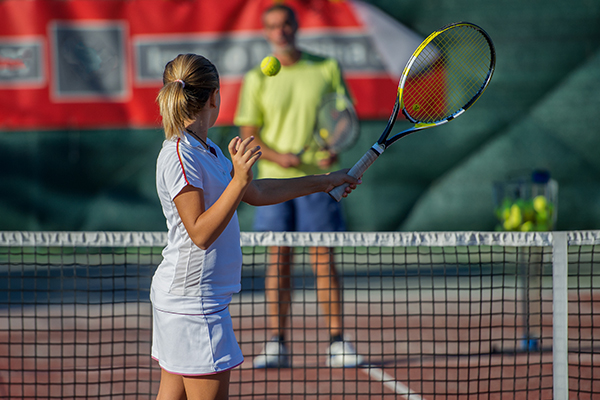 Private Tennis Lessons
Private Tennis lessons are still the best way to rapidly improve your game or focus on a particular skill that may be letting you down in matches. Private lessons can also be shared amoung friends to reduce the overall cost. Each lesson you can request a specific are to be the focus, and the coach will work closely with you to make these improvements. We recommend that all squad players should also be receiving regular private or semi-private tennis lessons
---
High Performance & Elite Program
The high performance program is directed by our Level 3 Coach, Dr Stephen Parr. Players must meet a minimum playing standard and training/practice commitment level to enter this program. This is the perfect pathway to play pro circuit or college level tennis. It's also a stepping stone for a great career as a tennis coach. Some of the country's most respected tennis coaches have began their full time careers as coaches through the expert guidance of Dr Parr in one of his full time tennis programs.
---
---
Racquet Restrings and Repairs
At some point, every player needs a re-grip, a restring or some repair to their tennis equipment. Do you know how often you should have your racquet string tension checked and your grip replaced? Contact us to find out more about our Restring Service and how often it should be done. We have a comprehensive range of strings and grips to choose from and we can customise your racquet to suit your game.
---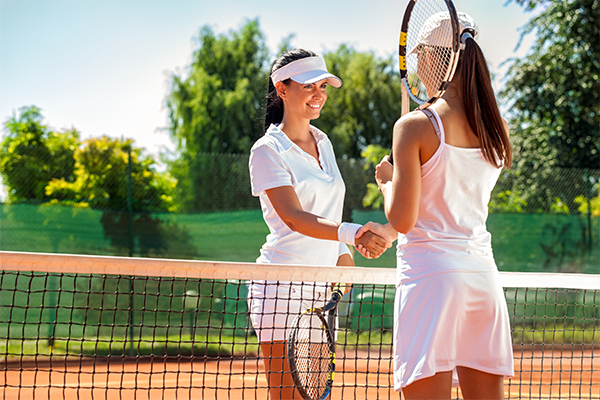 For Health and Fitness or the Social Scene
Tennis classes are a great way to meet new friends, and keep fit and healthy. We have structured a number different activities for adults including Cardio Tennis, our own Drills and Skills Program, Social Play, plus the usual selection of group and private lessons, all in the comfort of the 5 Star Sanctuary Cove Country Club.To support your own personal health and fitness goals, our team are all qualified health and fitness professionals, and will assist you to integrate your tennis activities into your gym and class schedules to get the results you want to achieve.
---
---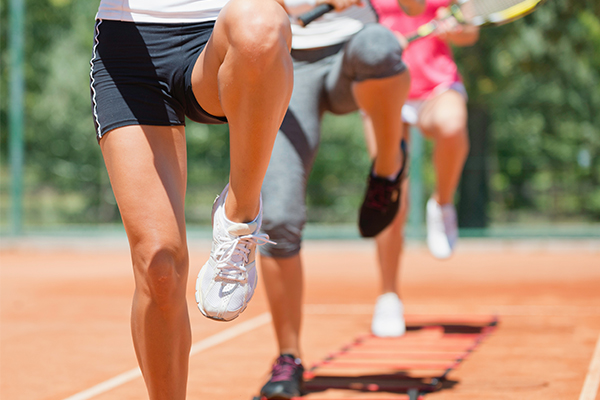 Improve Your Speed, Agility & Quickness!
If its sport or tennis fitness that you want - then you're in good hands. We can provide you with a systematic program to focus on the development of posture, balance, speed, agility and quickness, (as well as improving your technique and court craft). All of these components are important in tennis but they're also important for almost every sport as well as your general health and well-being. Even if you are not a tennis player but would like to improve any of these areas of your lifestyle, we would encourage you to join one of our cardio tennis or specialty training sessions.
---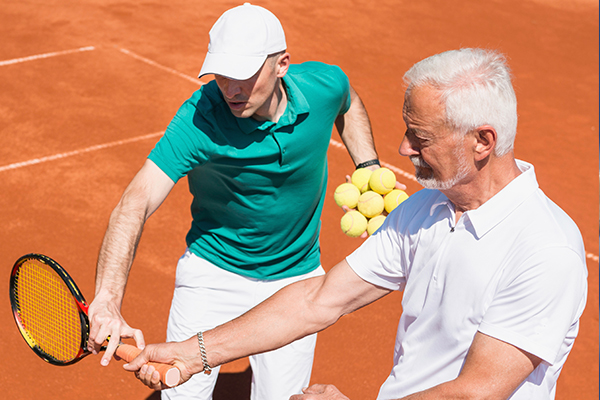 Mobile Tennis Coaching Service
We also offer a unique mobile coaching service, where we can send a qualified coach to your private court anywhere on the Gold Coast. Simply arrange a group of friends to join you at your court to share the cost of these private coaching lessons. If you would like to learn more about using a mobile tennis coach, please don't hesitate to Contact us.We proudly serve players of all ages and skill levels throughout the suburbs and communities of the Gold Coast, including Hope Island, Upper Coomera, Sanctuary Cove, Paradise Point, Helensvale and Runaway Bay.
---
Everyone is Welcome
---
Contact us to chat about how we can help you improve your game, or get your kids started in tennis. Once you see the difference we can make to your game or your children's game, we're sure you'll make the same decision so many others have and choose the tennis lessons Gold Coast players prefer. Everyone is welcome at Gold Coast Tennis Academy, regardless of whether your beginning or you're looking for our team to coach your child to be the next tennis prodigy.If you just want to play socially or improve your adult tennis game to compete once again you'll find the facilities to have everything you need and then some.
---